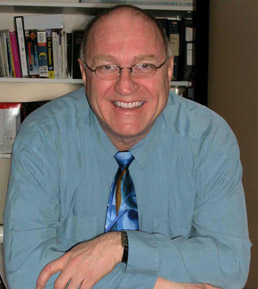 Dr. Peli is the Moakley Scholar in Aging Eye Research at Schepens Eye Research Institute, Massachusetts Eye and Ear, and Professor of Ophthalmology at Harvard Medical School.
He also serves on the faculties of the New England College of Optometry (Adjunct Professor of Optometry and Visual Sciences), Tufts University School of Medicine (Adjunct Professor of Ophthalmology), and Dalian Maritime University, China (Visiting Professor).
Since 1983 he has been caring for visually impaired patients as the director of the Vision Rehabilitation Service at the New England Medical Center Hospitals (now Tufts-Medical Center) in Boston. Dr. Peli is a Fellow of the American Academy of Optometry, a Fellow of the Optical Society of America, a Fellow of the SID (Society for Information Display), a Fellow of the SPIE (The International Society of Optical Engineering), and a Fellow of ARVO (The Association for Research in Vision and Ophthalmology).
He was presented the 2001 Glenn A. Fry Lecture Award and the 2009 William Feinbloom Award by the American Academy of Optometry, the 2004 Alfred W. Bressler Prize in Vision Science (shared with Dr. R. Massof) by the Jewish Guild for the Blind, the 2006 Pisart Vision Award by the Lighthouse International, the 2009 Alcon Research Institute award (shared with Dr. R. Massof), the 2010 Otto Schade Prize from the SID (Society for Information Display), the 2010 Edwin H Land Medal awarded jointly by the Optical Society of America and the Society for Imaging Science and Technology, the 2015 Bartimaeus Award by The Eye, The Brain, and The Auto conference of the Detroit Institute of Ophthalmology and the 2017 Charles F Prentice Medal Award by the American Academy of Optometry and 2020 Oberdorfer Award in Low Vision, AVRO Foundation for Eye Research. He was awarded an Honorary Degree of Master in Medicine by Harvard Medical School in 2002 and an Honorary Doctor of Science Degree from the State University of New York (SUNY) in 2006.
Dr. Peli's principal research interests are image processing in relation to visual function and clinical psychophysics in low vision rehabilitation, image understanding and evaluation of display-vision interaction. He also maintains an interest in oculomotor control and binocular vision.
Dr. Peli is a consultant to many companies in the ophthalmic instrumentation area and to manufacturers of head mounted displays (HMD). He served as a consultant on many national committees, including the National Institutes of Health, NASA AOS, Aviation Operations Systems advisory committee, US Air Force, Department of Veterans Affairs, US Navy Postdoctoral Fellowships Program, US Army Research Labs, and US Department of Transportation, Federal Motor Carrier Safety Administration.
Dr. Peli has published more than 250 peer reviewed scientific journal papers and has been awarded 23 US Patents. Of these 23 patents 6 were licensed, reduced to practice, and were brought to market. He also edited a book entitled Visual Models for Target Detection with special emphasis on military applications and co-authored a book entitled Driving with Confidence: A Practical Guide to Driving with Low Vision (coauthored with Doron Peli).
20 Staniford St
Boston MA, 02114-2500